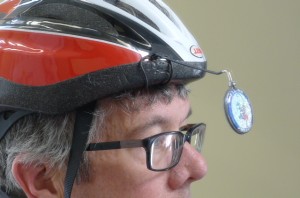 I've just discovered a great new mirror for cycling. It's called the Monkey Mirror. It is a helmet mounted mirror–nothing new about that–but with a couple notable improvements over what you may be familiar with. The Moneky Mirror is handcrafted in the United States and that's a big plus in my book. You could spend the same amount of money on an imported product and you'd be getting something of dubious quality and probably made of some sort of plastic. The quality of of the, Made in the USA, Monkey Mirror is top-notch: It has a hand-polished mirror that is larger than other helmet mounted mirrors that I've seen. The mirror is locked into final position by a small nut. The mirror is ingeniously attached to the helmet by an actual bicycle spoke It's more sturdy than the plastic mirrors, is easily adjusted and has no parts that could snap or break off.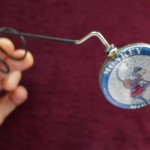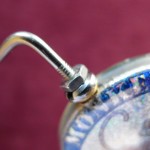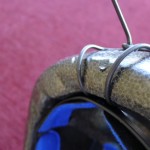 The Money Mirror does not attach to your helmet using a conventional sticky-tape backed, plastic mounting plate. Instead it uses good ol' friction provided by a spring-like metal rod which is actually a wheel spoke. Pretty cool. The implications of this are that you can easily remove the mirror from a helmet and switch it over to a different helmet.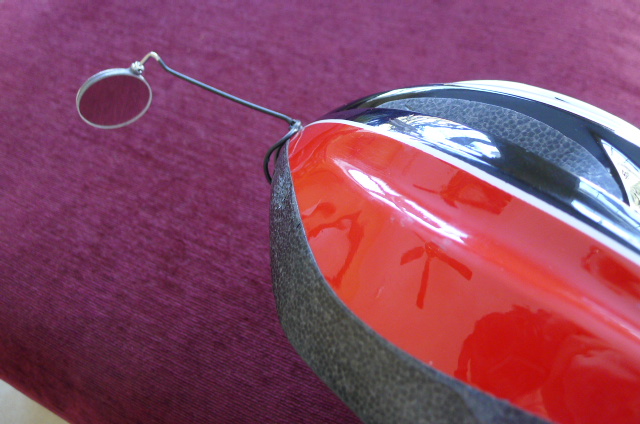 The mirror is a bit larger than the other helmet mirrors I've seen. Once you get it adjusted just right, it is out of your direct line of sight but right there when you need to check behind you for traffic. It's decidedly better than the other plastic helmet mounted mirrors I've owned and since it's mounted on your helmet, it is virtually vibration free. You can order these directly from the manufacturers website http://www.monkeymirrors.com. They come with a one-year warranty and you can even customize the graphic on the backside of the mirror with something of your own design. This would be great for bike clubs who want to brand their equipment. Love this mirror.